Planned Gifts Calculator

Please select a presentation that shows the income and tax benefits for you. You may view a unitrust, annuity trust, gift annuity, deferred gift annuity, sale and unitrust or gift and sale. We hope you enjoy these presentations!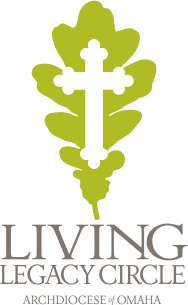 Living Legacy Circle
as a special way to recognize those who have made a provision in their estate plans for the Archdiocese of Omaha or a parish or school within the archdiocese.
Join Us
Many people are called to include the Catholic Church in their estate plans as a lasting testament to their faith. The Archdiocese of Omaha created the
Let us help
with
your
gift plans
Please contact us if you would like additional information or let us know if you have given to us in the past.