Saturday December 9, 2023
Savvy Living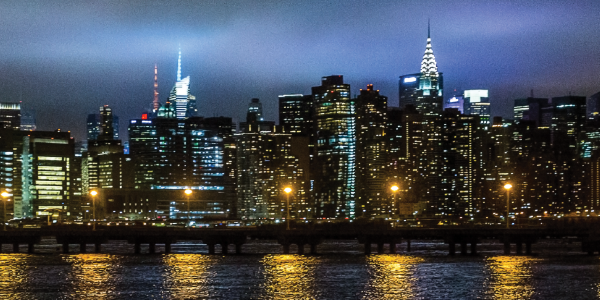 Enhance Retirement Savings with a Health Savings Account
I am interested in contributing to a health savings account to boost my retirement savings and would like a better understanding of how they work. What can you tell me?

A health savings account (HSA) is a financial tool that can help you accumulate a tax-free fund for medical expenses now and after you retire. To qualify, you must be enrolled in a high-deductible health insurance plan. Here is an overview of how they work and how you can open one.


HSA Rules

HSAs have become very popular over the past few years as the cost of health care continues to escalate and high-deductible health plans become more prevalent in America.

The great benefit of an HSA is its triple tax benefits. HSA contributions are deducted pre-tax from your paycheck, which lowers taxable income. The HSA account allows for tax-free growth of funds and if utilized for qualified medical expenses, withdrawals remain tax-free. Additionally, the HSA stays with you even if you switch employers.

To be eligible, you must have a health insurance policy with a deductible of at least $1,500 for an individual or $3,000 for a family in 2023. In 2024, the deductible threshold increases to $1,600 for an individual or $3,200 for a family.

This year, you can contribute up to $3,850 as an individual with high deductible health insurance coverage, or up to $7,750 for family coverage. In 2024, you can contribute up to $4,150 for individual coverage or up to $8,300 for family coverage. Individuals age 55 and older can save an additional $1,000 each year, which remains applicable in 2024. However, contributions are not permitted once Medicare enrollment is completed.

The money can be used for out-of-pocket medical expenses, including deductibles, co-payments, Medicare premiums, prescription drugs, vision and dental care and more. These expenses can be incurred now or during retirement. See the most recent Internal Revenue Service (IRS) Publication 502, Medical and Dental Expenses, for a complete list (IRS.gov/forms-pubs/about-publication-502). The HSA account can be used for yourself, your spouse and your tax dependents.

Unlike a flexible spending account (FSA), an HSA does not require you to use the money by the end of the year. Rather, HSA funds roll over year to year and continue to grow tax-free for later use.

You will receive a greater tax benefit if you use alternative funds for current medical expense, allowing the HSA money to continue growing for the long term. Be sure to hold on to your receipts for medical expenses after you open your HSA, even if you pay those bills with other funds, so you can claim the expenses later. There is no time limit for withdrawing the money tax-free for eligible medical expenses you incurred any time after you opened the account as long as you were covered by an eligible high deductible health plan.

If you use your HSA funds for non-medical expenses, you will be required to pay taxes on the withdrawal, plus a 20% penalty. The penalty is waived for those age 65 and older, but you still pay ordinary income tax on withdrawals not used for eligible expenses.


How to Open an HSA

You should first check if your employer offers an HSA and if they make contributions to it. If not, you can open an HSA through many banks, brokerage firms and other financial institutions, as long as you have a qualified high-deductible health insurance policy.

If you plan to let your funds grow for the future, look for an HSA administrator that offers a portfolio of mutual funds for long-term investing with low fees. After setting up your HSA plan, adding money should be straightforward. Most plans let you do online transfers from your bank, send checks directly or set up a payroll deduction if offered by your employer. To access your HSA funds, many plans provide a debit card and most allow for reimbursement.

Savvy Living is written by Jim Miller, a regular contributor to the NBC Today Show and author of "The Savvy Living" book. Any links in this article are offered as a service and there is no endorsement of any product. These articles are offered as a helpful and informative service to our friends and may not always reflect this organization's official position on some topics. Jim invites you to send your senior questions to: Savvy Living, P.O. Box 5443, Norman, OK 73070.

Published December 1, 2023
Previous Articles
How an Incentive Trust Can Influence Your Heirs
Financial Assistance Programs for Everyday Needs
Understanding Medicare Advantage Ads
Simplified Universal Television Remotes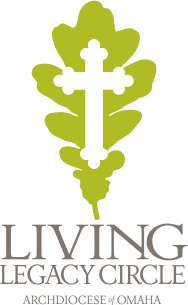 Living Legacy Circle
as a special way to recognize those who have made a provision in their estate plans for the Archdiocese of Omaha or a parish or school within the archdiocese.
Join Us
Many people are called to include the Catholic Church in their estate plans as a lasting testament to their faith. The Archdiocese of Omaha created the
Let us help
with
your
gift plans
Please contact us if you would like additional information or let us know if you have given to us in the past.